Scottish MP, Kirsten Oswald, and 22 other MPs across five political parties have now called for an investigation into Yell's practices in Parliament.
An Early Day Motion has been tabled calling for Trading Standards offices and other regulatory agencies across the UK to work together to progress complaints against the company with the aim of a full Parliamentary investigation.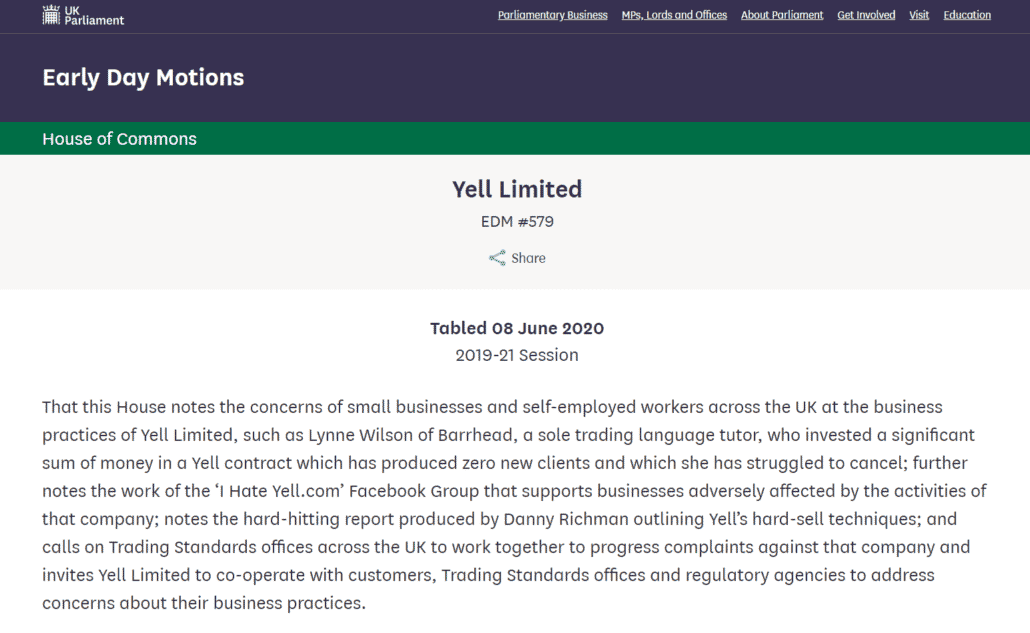 To ensure this campaign receives maximum attention we are aiming for as many MPs as possible to either sign or sponsor the Early Day Motion.
How to lobby your MP
1) Find your local MPs email address using this website.
2) Send the completed email to your local MP.
3) Send a complaint to Trading Standards at yell@reading.gov.uk
MPs can only act on requests made by their own constituents. The more MPs we have signing this motion, the greater the likelihood of a full Parliamentary Investigation into Yell's activities.